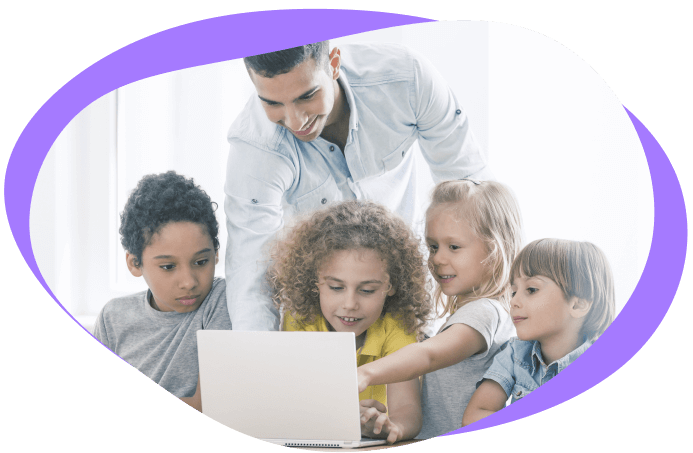 catalog heading
Top rated courses from best creators
Dino Jump

Crate the classic Dino Jump game in Scratch.

Drawing Polygons

You will learn to use the Pen Tool to draw a number of different shapes with sprites.

Duck Adventure

Freeze the water wherever you run! With if-statements and a function to replace water with ice, make your Minecraft character walk on water!

Fizz Buzz

In this class, become a maths expert. Learn to create a game that involves the division of numbers. Create a variable for numbers.

Flappy Birds

Make your bird get through as many pipes as you can without touching the pipes or ground. Use variables to track score & bird's height.

Fruit Slash!

In this beginner Scratch coding course, kids learn to make a 'Fruit Ninja' style game where the player has to slash as much fruit as possible while avoiding enemies. We deepen our understanding of concepts such as variables, functions, loops and conditionals.

Maze

Create a maze game using Scratch.

Pac Man

Make a version of the all time Classic Pac Man. Eat the pellets in the maze while avoiding the ghosts. Make the pellets & PacMan.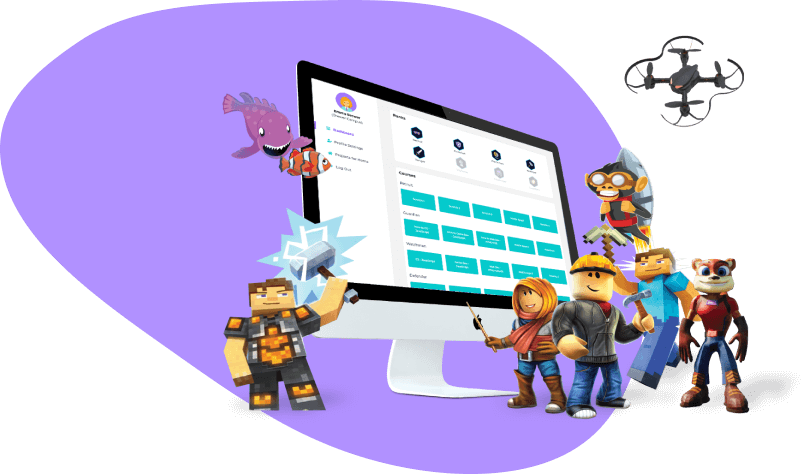 Curriculum features
Text-based coding

Kids learn real programming languages, such as Java, Lua, Python, JavaScript and C#

Comprehensive Curricula

50+ self-guided courses and over 500 hours of student projects available

Creative Tools

Features designed to provide turn-key solution for educators and entrepreneurs

Secure and Ferpa Complient

Student data is secure and owned by your school