So fun that kids don't even realize they are learning real code!
Request A Quote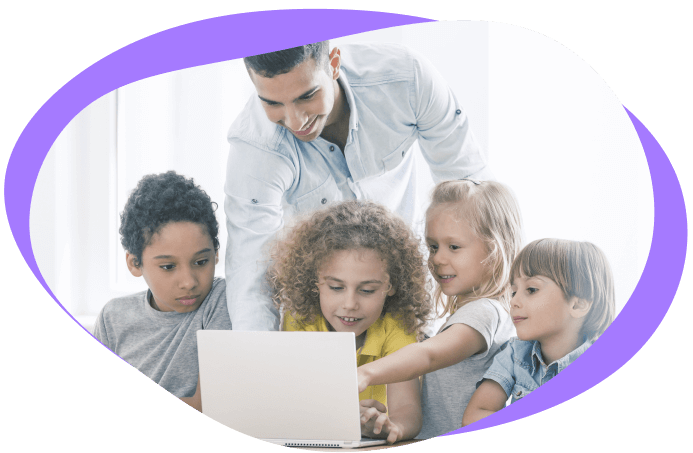 catalog heading
Top rated courses from best creators
Create a Creature

Students will design and code their own custom mob in Minecraft! They will deepen their understanding of parameters, variables, and methods.

Dino Defense

Students will learn to make a Galaga style game where the player's Dino has to defend itself against a slew of baddies .

Dodgeball Arena

Students create a Dodgeball arena using Roblox Studio and code the game dynamics with Lua. They deepen understanding of loops, conditionals, collision detection.

Dragon Rider

Students will customize the AI of their creature to create a fearsome fireball attack. Students will learn about Artificial Intelligence and randomization.

Drone Programming 1 With Arduino

Students learn how to program their own drone using Arduino, and use code to give it special commands.

Epic Weapons

In this modding course, students will design and code a series of over the top weapons, including our infamous Cow Cannon!

ESSENTIALS

In this level kids learn real Java code while making a custom axe that shoots fireballs as well as a repulsion shield that shoots enemies into the air!

Flappy Bat

Students will learn to make a 'Flappy Bird' style game where the player has to guide a bat character through a series of crazy obstacles.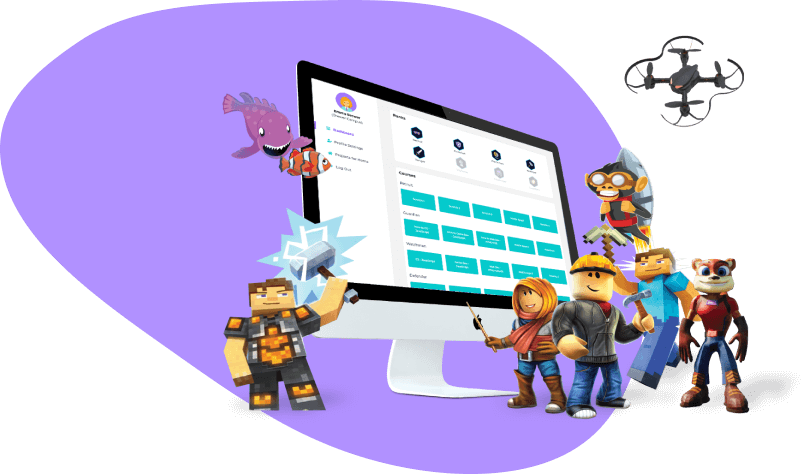 Curriculum features
Text-based coding

Kids learn real programming languages, such as Java, Lua, Python, JavaScript and C#

Comprehensive Curricula

50+ self-guided courses and over 500 hours of student projects available

Creative Tools

Features designed to provide turn-key solution for educators and entrepreneurs

Secure and Ferpa Complient

Student data is secure and owned by your school