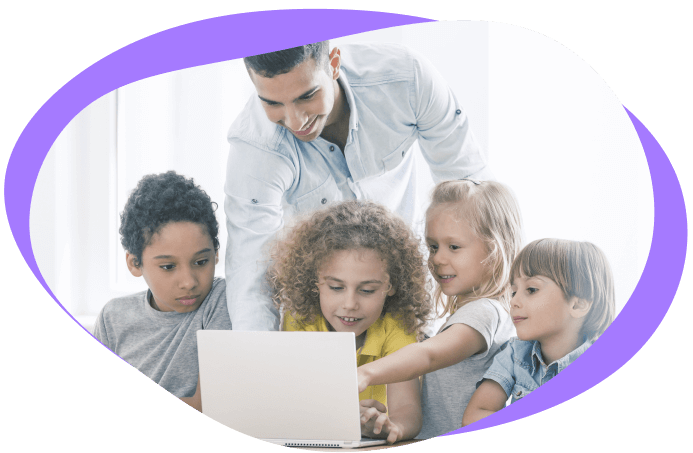 catalog heading
Top rated courses from best creators
Angry Birds

Learn to make a game like Angry Birds. Shoot balls at targets to score points.

Arcade Fighter

Make & use variables to track your health, track your character's movement. Use functions to define blocks of code.

Asteroids

Make a version of the Classic game Asteroids. Maneuver your space ship across the screen & dodge asteroids.

Blank Project

This is a blank/starter Scratch project for students to build anything!

Brick Breaker Infinite

Create an awesome brick breaker game!

Catch the Cat

In this beginner Scratch coding course, students will learn to make a fun game where the player scores points by clicking on a fast, very sneaky cat who doesn't want to get caught! We cover key concepts such as loops and conditionals.

Clicker Game

In this awesome video course, students will create their very own Clicker game in which they trade clicks to build their own marshmallow fortune!

Digital Artist

Use Messages to command when to start & stop drawing, variables to determine the angles of drawing& a repeat loop to draw lots of lines.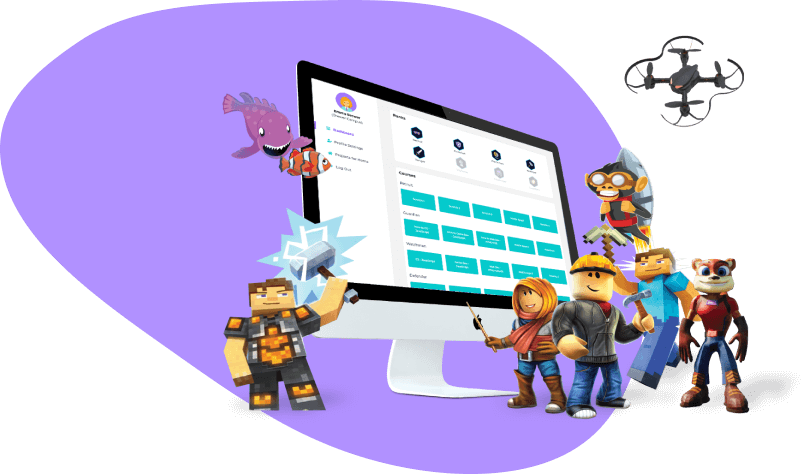 Curriculum features
Text-based coding

Kids learn real programming languages, such as Java, Lua, Python, JavaScript and C#

Comprehensive Curricula

50+ self-guided courses and over 500 hours of student projects available

Creative Tools

Features designed to provide turn-key solution for educators and entrepreneurs

Secure and Ferpa Complient

Student data is secure and owned by your school