catalog heading
Top rated courses from best creators
Construction Collection

Learn how to build yourself a whole new world.

Dance to the Moosic

Create a cow themed nightclub where your players have to dance in time to the moo-sic!

Dance to the Twoosic

Spawn a flashing dance floor to show off your moves.

Egg Wars

Create your own PVP Egg Wars server!

Epic Mods

Practice writing in text Java code to make 3 different mods!

Epic Prison Escape

Escape prison for the second time, this time using only Epic Mode!

Flappy Block

Rack up a high score and try not to touch the lava in our 3D version of Flappy Bird in Minecraft.

Game Dev Tycoon

Control your own Game Dev world by earning money so you can upgrade your developer studio.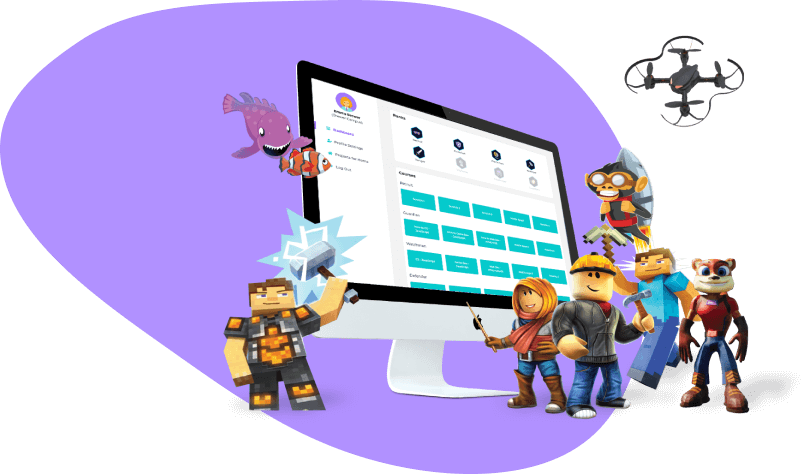 Curriculum features
Text-based coding

Kids learn real programming languages, such as Java, Lua, Python, JavaScript and C#

Comprehensive Curricula

50+ self-guided courses and over 500 hours of student projects available

Creative Tools

Features designed to provide turn-key solution for educators and entrepreneurs

Secure and Ferpa Complient

Student data is secure and owned by your school