catalog heading
Top rated courses from best creators
Goal In One

Learn how to build your own golf course from scratch!

Heist and Seek

Be the player to mine the most blocks in this timed hunt for stolen goods.

High Noon Saloon

Give this one shot PVP Minecraft version of a Western showdown a try.

Lucky Blocks

Make your own extended Lucky Blocks server with over 12 different effects!

Marketing Crash Course

Learn how to market your course on Roblox!

Minecraft Builder's Tools

Create builder's tools to make your building powers greater than you ever thought possible!

Music Room

Code your own musical instruments for Roblox.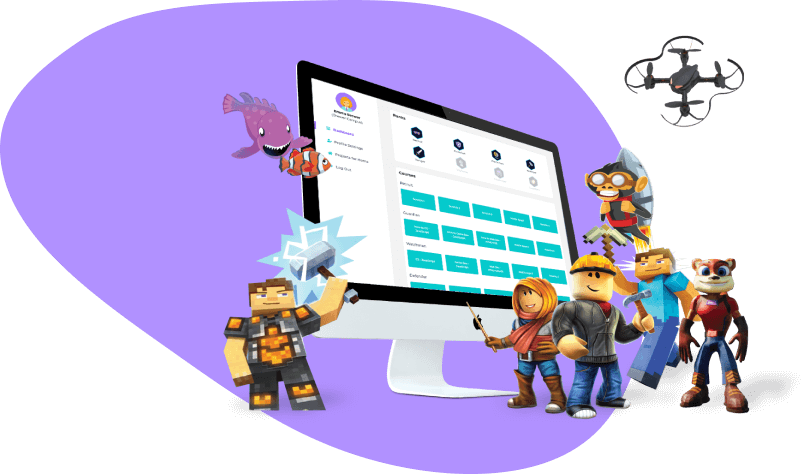 Curriculum features
Text-based coding

Kids learn real programming languages, such as Java, Lua, Python, JavaScript and C#

Comprehensive Curricula

50+ self-guided courses and over 500 hours of student projects available

Creative Tools

Features designed to provide turn-key solution for educators and entrepreneurs

Secure and Ferpa Complient

Student data is secure and owned by your school