catalog heading
Top rated courses from best creators
Web Development 1

In this beginner level HTML and CSS Web Development course, students learn how to create and publish a professional quality web page from the ground up. Students learn all facets of web development including containers, links, lists, and more.

Web Development 1

Learn the basics of web development in this introductory HTML & CSS course.

Web Development 2

Learn more advanced web development, including scripting to make interactive webpages.

Whack-A-Mole

Create Whack-A-Mole game using Python & Turtle. Create a mole character & make it move around the screen. Make it dig holes.

Wizard Wonder

Learn how to make unbreakable items.

Wrestleball

Stay in the centre of the arena the longest and throw balls at your opponents to keep them out!

Zombie Apocalypse

Spawn zombies with loops, coordinates, and variables, and make your own Zombie Apocalypse game in Minecraft!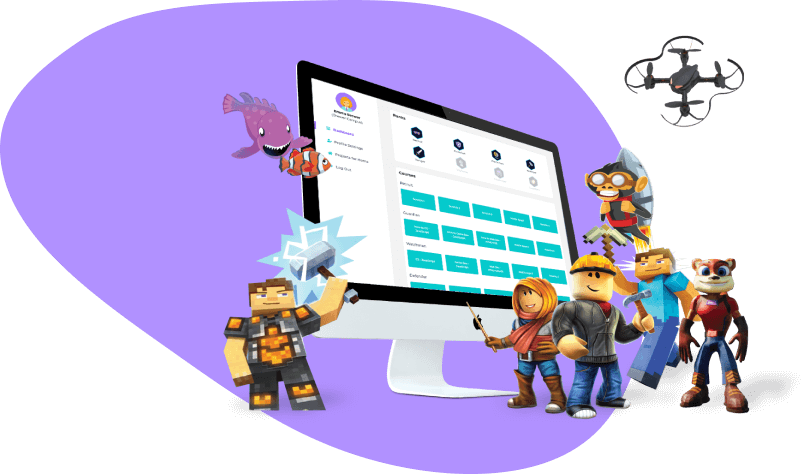 Curriculum features
Text-based coding

Kids learn real programming languages, such as Java, Lua, Python, JavaScript and C#

Comprehensive Curricula

50+ self-guided courses and over 500 hours of student projects available

Creative Tools

Features designed to provide turn-key solution for educators and entrepreneurs

Secure and Ferpa Complient

Student data is secure and owned by your school