catalog heading
Top rated courses from best creators
Snake

You will learn to make the Snake for the game. Code some keyboard buttons to make the snake move in specific directions.

Space Invaders

Recreate the famous Space Invaders arcade game using the coding language Python.

Starry Background Display

Draw your own stars. Set the number of stars you want with an input variable.

Text-based Adventure

Create your own game adventurer narrative with your own theme, setting, outcomes.

Tic Tac Toe

Three in a row, I WON! Using if-else logic and while-loop, you could recreate the classic game Tic Tac Toe in Python!

Turtle Racer

In this lesson, you will learn to draw to create the Turtle race game using loops, randomness, x&y coordinates & more.

Whack-A-Mole

Create Whack-A-Mole game using Python & Turtle. Create a mole character & make it move around the screen. Make it dig holes.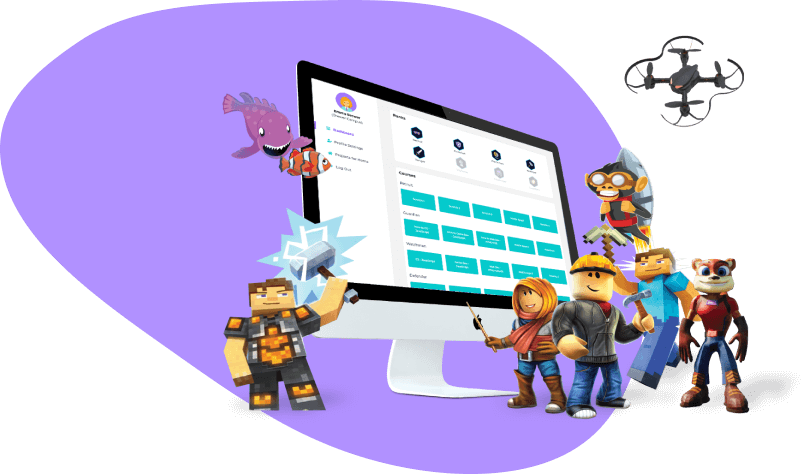 Curriculum features
Text-based coding

Kids learn real programming languages, such as Java, Lua, Python, JavaScript and C#

Comprehensive Curricula

50+ self-guided courses and over 500 hours of student projects available

Creative Tools

Features designed to provide turn-key solution for educators and entrepreneurs

Secure and Ferpa Complient

Student data is secure and owned by your school