catalog heading
Top rated courses from best creators
Simple Lucky Blocks

Learn how to make your own basic lucky blocks server.

Snowclones

Freeze yourself as few times as possible to reach the top of this snowy puzzle platform game

Spartan School

Build an infinite mob arena game, to fight alone or with friends! Oh, and did we mention you'll be fighting blazes whilst you do it?

Spleef

Knock your friends into the lava by creating your own winter version of a PVP Spleef world!

Stranger Hill

Travel through time and space while learning to code with this dimension swapping Roblox game!

Swoop de Loop

Learn how to create rings which give players a superboost when gliding.

Terrain Tools

Note: Roblox has updated the terrain tools UI. All the tools are still there – they just look a little different!

The Great Blockish Bake-Off

Race to bake more food than your opponents to get as many points as you can!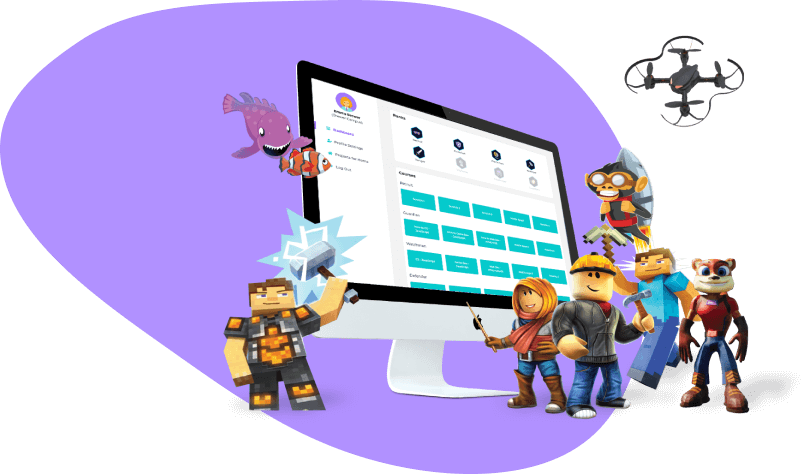 Curriculum features
Text-based coding

Kids learn real programming languages, such as Java, Lua, Python, JavaScript and C#

Comprehensive Curricula

50+ self-guided courses and over 500 hours of student projects available

Creative Tools

Features designed to provide turn-key solution for educators and entrepreneurs

Secure and Ferpa Complient

Student data is secure and owned by your school