catalog heading
Top rated courses from best creators
Player V Player

Want to improve your PVP games? This is the place to be.

Prison Escape

Escape prison in this starter course designed to teach you some Code Editor basics.

Publishing Pro

Publish a game on Roblox!

Ravine Runner

Run and leave a trail of destruction behind you.

Riddle Ruins

Crack the codes inside the pyramid to set yourself free!

Rise of the Werebunnies

Create a multiplayer fight for survival, complete with exploding eggs.

Server Mania

Change things up on your server.

Sheep City

Get started in the Code Editor by learning how to code custom Minecraft items.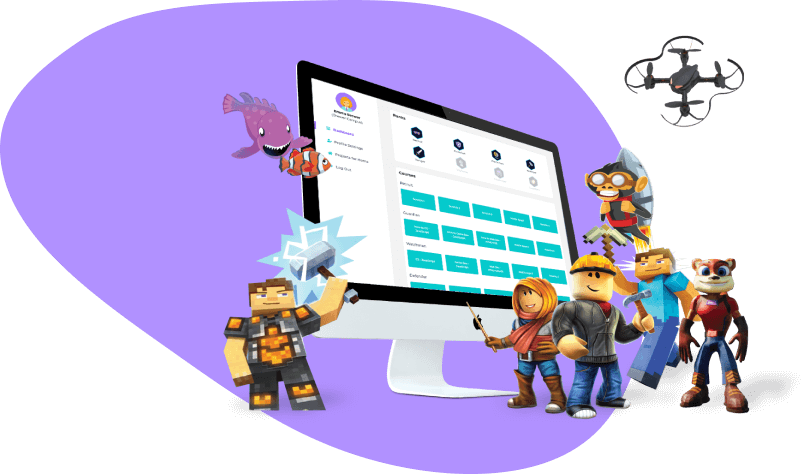 Curriculum features
Text-based coding

Kids learn real programming languages, such as Java, Lua, Python, JavaScript and C#

Comprehensive Curricula

50+ self-guided courses and over 500 hours of student projects available

Creative Tools

Features designed to provide turn-key solution for educators and entrepreneurs

Secure and Ferpa Complient

Student data is secure and owned by your school