catalog heading
Top rated courses from best creators
Alien Attack

Hop from orb to orb in the arena to gain points and avoid the alien explosions!

Avengers

Avengers… Gather! Try this super (hero) mini mod to gain special powers.

Barrel Roll

Dodge the rolling barrels to reach the top of the hill before your opponents!

Blocky Races

Try this course to make a simple racing game you can play in almost any world!

Bouncing around

Hop around your world with this mini mod.

Bowing 'n' Glowing

Build a mini game with bows and a shiny twist!

Box Car Racer

Create a box racing game where the fastest racer wins!

Clean Slate

Learn how to write clean code so you can collaborate with others!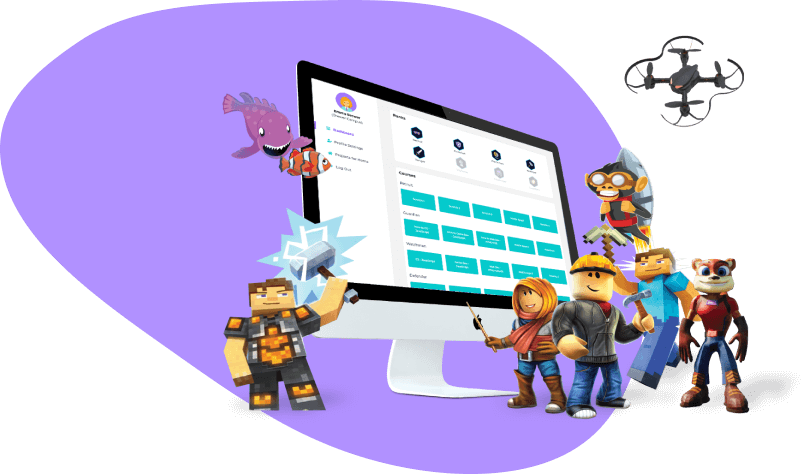 Curriculum features
Text-based coding

Kids learn real programming languages, such as Java, Lua, Python, JavaScript and C#

Comprehensive Curricula

50+ self-guided courses and over 500 hours of student projects available

Creative Tools

Features designed to provide turn-key solution for educators and entrepreneurs

Secure and Ferpa Complient

Student data is secure and owned by your school