catalog heading
Top rated courses from best creators
Ninja Obby

Work on your parkour skills while navigating this tricky obstacle course!

Pets

Create your own roblox pet to add to your game! Learn Lua programming, use variables, loops, and events!

Picnic Pinball

Learn how to model objects using Roblox Studio!

Platform Game Design

Avoid red obstacles and collect coins in this 2D platform Roblox game.

Platformer

Let be a ninja warrior, but first we will create our first platformer game and do our first gaming testing.

Prison Escape

Escape prison in this starter course designed to teach you some Code Editor basics.

Publishing Pro

Publish a game on Roblox!

Racing Maps

In this heart-pumping Roblox course, kids build exciting multiplayer racing games with Roblox Studio and the Lua programming language. We cover key concepts such as loops, conditionals, UI, and arrays.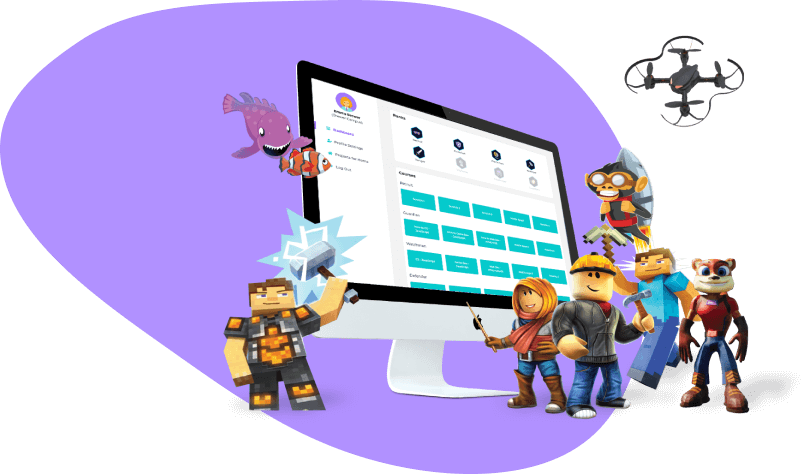 Curriculum features
Text-based coding

Kids learn real programming languages, such as Java, Lua, Python, JavaScript and C#

Comprehensive Curricula

50+ self-guided courses and over 500 hours of student projects available

Creative Tools

Features designed to provide turn-key solution for educators and entrepreneurs

Secure and Ferpa Complient

Student data is secure and owned by your school