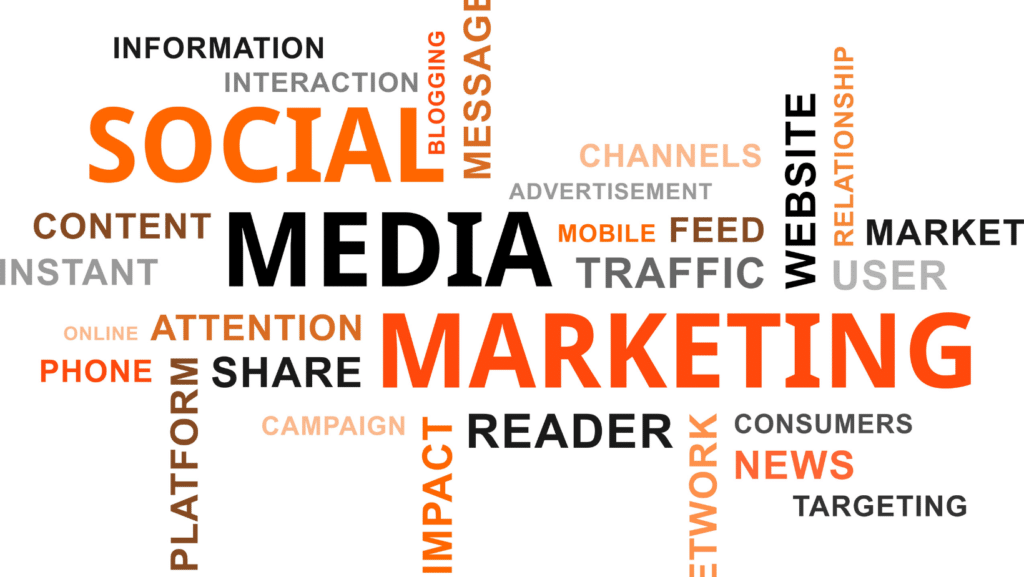 Importance of Social Media presence for your business
In the last 15 years, Social media has been a rapidly growing gold mine for marketing, as more and more people are joining and interacting on the platforms daily! People of various ages and interests are enjoying sharing their ideas, thoughts, and information via the internet and it has become a go-to source for introducing many businesses to customers.
Why is social media a successful marketing tool today?
Social media boosts visibility to potential customers and clients who may not know who you are or what your business is all about. Having a social media presence lets you reach a wider audience inexpensively and quickly. This builds awareness for both you and your business, which in turn will bring in sales. It also allows you to interact with your customers, further finding out needs and wants and improving your product accordingly. 
Every day, billions of people across the world use social media, and the number is growing. Here's a report from Hootsuite, if you wish to find out more about this analysis: Click here.
Top 3 platforms to consider for a successful marketing campaign
1. Facebook has more than 2.27 billion active users, which makes it the first one on the list. 
According to "The Research Moms", Facebook is used by 81 percent of U.S. parents on social media, compared to 61 percent of the whole U.S. population 12+. According to The Infinite Dial 2019, there are 15 million fewer Facebook users in the whole U.S. population 12+ in 2019 than there were in 2017, but we don't find the same declining trend among U.S. parents.
Use Facebook to build your business page and presence, post some great blog-like educational content, bright and attractive pictures, and videos. You can also ask your customers to leave reviews on your page and share your posts.  Don't forget to share some tips and interesting topics that will ease someone's everyday life as a parent to keep interested in your content.
2. Over 2 billion people have signed up for YouTube. It is the most effective social media tool for promoting business culture and generating lessons and demos.
81% percent of parents who watch YouTube videos watch how-to content. Parents are substantially more likely than the typical viewer to watch how-to content. Today's mothers prefer show-not-tell responses and spend a large amount of time on this platform. 
You may use YouTube to demonstrate to parents how your academy will benefit their children. Show them some tutorials and testimonials of why it is important to learn how to code. You can also make a video – a tour of your academy. If you want to learn how to create a video tour, please read this article we have created: Click here.
3. Instagram has over a million monthly active users. It offers advertising choices comparable to Facebook.
According to Instagram Business Team, one in four women over the age of 18, who actively use Instagram in the US are mothers. And of those, 93% use Instagram at least once a week, and 68% use it daily.
Using Instagram Stories to showcase class settings is one strategy to utilize Instagram to promote your academy. Show the parents photographs of the teachers and include their names and shot background in the description. Upload some images of the kids who are enrolled in your academy. You can also pay for marketing campaigns and promote specials through Instagram.
Now that you've learned how beneficial social media platforms are to build the visibility of your academy, you've discovered the top social media marketing platforms available today. They are all free for you to use while reaching a lot of customers to showcase your business. Don't wait – begin building your social media presence today.
Questions and Contact
If you'd like to learn more about Brite or have any questions or comments on learning methods, please contact us at info@gobrite.io or 425-665-7799
We strive to provide value for the education community and hope you found this week's blog article useful.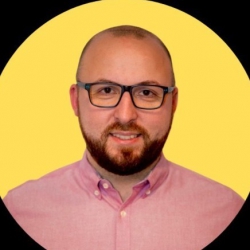 Latest posts by Dmitry Litvinov
(see all)
Categories: