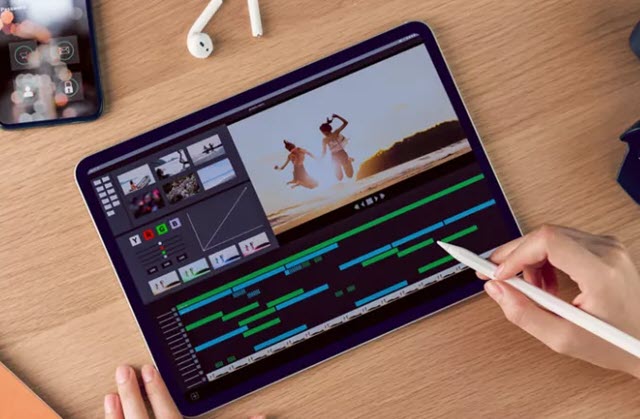 Why Video is So Important to STEM Education?
There is no shortage of information supporting how video helps learning and engagement. The human brain prefers video to text because the contents from videos are retained much longer. This is supported by the fact that most people watch 16 hours of online video content per week on average.
This is precisely why the medium of the video finds many proponents across industries, from retail to digital marketing. The combination of audio and visuals creates a compelling scenario that helps create more sensory and engaging experiences. All this has prompted educators from both private and public enterprises to go with video to augment learning needs. Before we make any conclusions, this blog tries to probe how video is beneficial as an educational tool and how video trimmers are vital in the arsenals of educators and content creators.
Pointers to Better Traction for Learning Videos
Video Length: Shorter videos are engaging compared to longer videos. It has been observed that engagement drops after 6 minutes. Hence it becomes imperative for creators to stick with the time constraint and not extend the videos unless the concept at hand is something quite challenging and complex. Without complicating the exercise, creators can utilize a video trimmer to ensure that the final video is of the exact length they are aiming for.
Content Relevance: Although many things can be done to make the video attractive, the content remains above all. Always make sure that videos are fresh, data-backed, and relevant. Otherwise, finding resonance with the target audience shall be pretty remote.
Right Content: It can be tempting to download stock footage from the internet and provide a voice-over. Suppose you need to stand out and create a personal brand. You must create your videos with your face on them in informal settings. This approach nurtures interaction and makes it more relatable to the audience.
Video as an Educational Tool Helping Learning and Engagement
Video facilitates learning engagement in multiple dimensions that include behavioral, emotional, cognitive, and social. With this, let's examine how video supports learning:
1. Information Retention
Right from kindergarten, we are told about the importance of retaining information in our heads for future use. In this regard, video goes far ahead of any other medium. Videos help learners remain focused and interested throughout their time in a classroom through their effective use of audio, video, and text together.
Moreover, video helps educators to articulate the information better with more efficiency. Even videos without any high-end graphics and consisting of a simple pairing of audio with images and text can get the job done. Such a simple combination can help our brains comprehend and retain information faster.
Given video as the choice of instruction, most educators are likely to opt for the same with crisp content. Videos can be edited to be crisp and compelling using video trimmers, which help creators cut down additional content from the raw footage.
2. Room for Collaboration and Teamwork
Video can be introduced as a catalyst for collaboration and teamwork, especially in corporate environments. This becomes even more pertinent when there is a need for explaining complex topics to a group. After playing out the video, the trainer can facilitate a group discussion and ask questions to gauge the level of understanding within the group.
In most cases, it is felt that the level of knowledge assimilation is better with a video followed by a close discussion. This kind of setup helps in fostering faster learning and helps the learners remain both focused and stay engaged. Moreover, it helps ease a lot of the pressure on the trainer in getting a corporate group to understand complex topics. A skillfully created video edited with a professional video trimmer goes a long way here.
3. Greater Accessibility
The rise of inexpensive mobile phones and access to relatively cheaper internet data has meant that anyone can access video over the internet. This has opened up new opportunities for trainers as they can make videos the go-to- resource for learners. Learners can gain knowledge on multiple devices and locations.
For instance, today, YouTube stands as the most popular video-sharing platform globally. This makes it a vital learning medium for learners of any age. Corporations and educational institutions can encourage learning on this already popular platform among 'self-taught' learners.
Platforms like YouTube have become standout resources for disseminating knowledge through relevant tutorials for eager learners for anyone in any part of the world. The flexibility offered by such video platforms helps improve learning without an in-person instructor and stands to enhance learner satisfaction. Stick with a professional video trimmer for skillfully editing your videos.
4. Promotes Engagement
Speaking in layman's terms, video is a different "beast" altogether. It is known to pique both curiosity and motivation among learners. Such a high level of engagement helps enhance learning experiences by improving the knack for teamwork and communication skills. After the video gets played out, it can foster a high level of discussion among learners to analyze the concept from various angles which were unexplored before. Creators can use video trimmers to make final video content slick and crispier, fostering greater interest and engagement in your content.
Besides this, a better understanding of a concept improves the level of participation within a group. The enhanced knowledge about the concept can be spun off into different engagements such as debates, speeches, or quizzes. This helps disseminate knowledge to a broader and more diverse set of learners and equips learners to draw better conclusions from the knowledge acquired.
5. High Personalization
As already mentioned, the advent of online video has meant that learners can access and learn concepts from multiple devices from any location. Such location independence helps in learning at a pace suited to the learners. This is quite unlike the classroom environment, where the trainer sets the pace for the learners to assimilate the concept.
Moreover, if the learner cannot understand the concept the first time around, they have the independence to play the video time and again until they have clarity. This kind of flexibility helps foster personalization with video-based learning. Also, video allows the privilege of pausing that nurtures the habit of knowledge recall, albeit in a manner suited for the learner.
Final Thoughts
Video is currently ruling the roost. That being said, creators need to understand that original content is far better than copied content. Creators must put in the effort and develop novel video ideas that find appeal among the audience. Alternatively, when they seek to be inspired by an existing concept, it is essential to present it in a manner that is unexplored and fresh.
Overall, when it comes to educational video content, the presentation of the concept stands out as the most critical aspect to attract an audience. When done right, video content will find immense traction with the audience.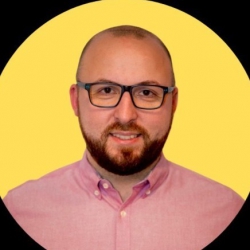 Latest posts by Dmitry Litvinov
(see all)
Categories: