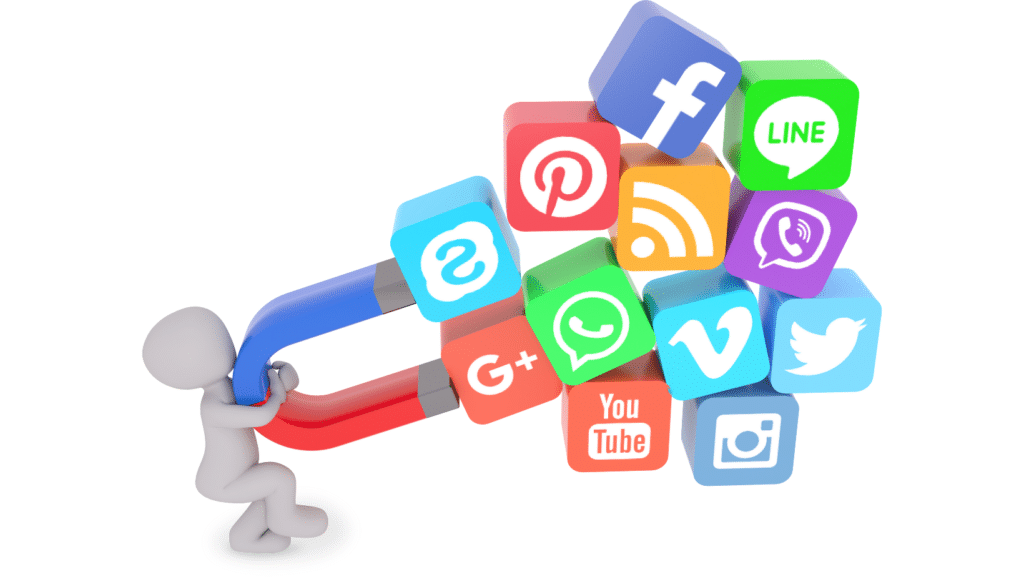 How to Build a Social Media Presence for your Business
If you're not using Social Media as your digital marketing plan, you're passing on a quick, low-cost, and efficient opportunity to reach almost half of the World's population. Here is a quick how-to guide in building your business's social media presence.  
1. Start by choosing and creating accounts on the right platforms
There are a lot of platforms to use. However, that doesn't necessarily mean you need to have an account in each of them. Creating content will cost you time and money, so it is important to make sure to choose the most effective platform. You can read about different platforms and find the one that fits your needs best here.
As a rule of thumb, it is valuable to have your business on as many platforms as possible. 
To give you an idea of what a good social media presence for a coding academy looks like, please check out Mighty Coders Facebook and Instagram. 
2. Create a calendar
Now that you have your social media account, you may be excited to post. But wait, as having a plan will set you up for success. 
You can't just start publishing content on social media without any sense of purpose. Before you do anything else, we suggest that you first identify your audience. Because  "everyone" is not an audience. Many brands spin their wheels because they don't post content that speaks to a defined audience. Spend some time looking at your audience personas, understanding what their challenges are and what brands they already love via Social Media. This sort of competitive analysis can help you understand how your own social media presence can stand out from the crowd.
Secondly, we suggest that you identify your marketing objectives. What are you trying to accomplish with being present on Social Media?
Here are top goals that small businesses are trying to accomplish:
1. Generate Leads
2. Build Brand Awareness
3. Engage Customers
Whatever your objectives are, be sure they are well outlined.
Post at least once a day. If someone comes across one of your pages and notices that the most recent post was three weeks ago, they are unlikely to follow you. What's the use of following a brand if they don't share content? You must regularly publish new and engaging material. 
Be a human! One of the worst mistakes to make on social media is coming off as a faceless corporation with zero personality. In the modern age of transparency, people want to get to know your company on a more personal level.
3. Upload HD Videos
Photos are great content to post. However, on social media, visual material performs effectively. Video content, in particular, is excellent for capturing people's attention while also showing your personality and enthusiasm to your clients.
People are more inclined to view and interact with visual material as they navigate through their social feeds. It also allows you to express more than you could in a standard post without taking up too much space. To obtain the best reaction, make an intriguing, narrative-driven video.
Check out this video.
4. Be social
It is important to engage in comments and replies once your page begins to get traction. However, if no one is commenting on your posts you would need to generate some action. One of the ways is to join local parents, schools, or neighborhood groups. Engage with other members, post, and advertise there. But remember, do not over-promote. Businesses typically fall into the trap of handling social media in the same way that they do traditional advertising. You don't want to brag about yourself in every post. You must provide material that people will love and desire to see.
5. You don't have to do it alone!
In today's world, it is easy to hire someone who will run your social media pages for you. There are many places today where you can hire a freelancer or a virtual assistant in a very cost-efficient way. Check them out here: Hire Virtual Assistants for your Business. These qualified individuals will take care of all your Social Media needs and can help you to build great content, interact with your customers, collect data and run your marketing campaigns.
Conclusion
Social media is an excellent tool for informing people about your academy's existence. All of the information provided above will be extremely beneficial to you as you begin your social media adventure. Another piece of advice before you go is to constantly remember to develop community and deliver value. Instead of attempting to get as many followers as possible, concentrate on acquiring consumers who are interested, loyal, and engaged.
These folks are more inclined to share your material, enjoy your articles, and consume from you. The most essential thing you can do on social media is to provide your viewers with something of value. Create something that your target audience will enjoy. It might be something that teaches them something new, makes them laugh, entertains them, or is otherwise valuable in some aspect.
Questions and Contact
If you'd like to learn more about Brite or have any questions or comments on learning methods, please contact us at info@gobrite.io or 425-665-7799
We strive to provide value for the education community and hope you found this week's blog article useful.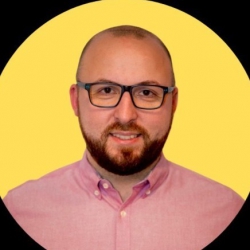 Latest posts by Dmitry Litvinov
(see all)
Categories: